① Lets's Get Your Tracking Number
Go Your Account > Click on Your Orders > Tracking Number is in the "Tracking link"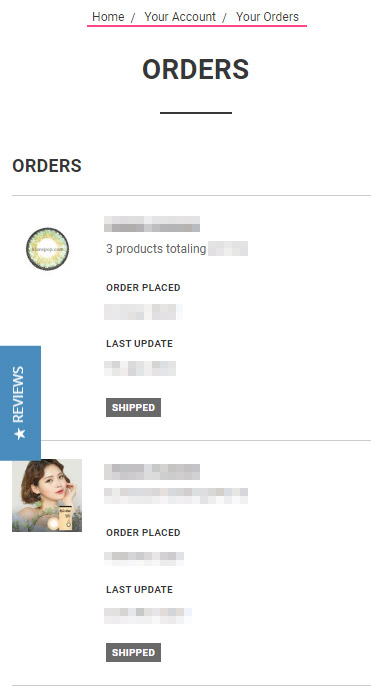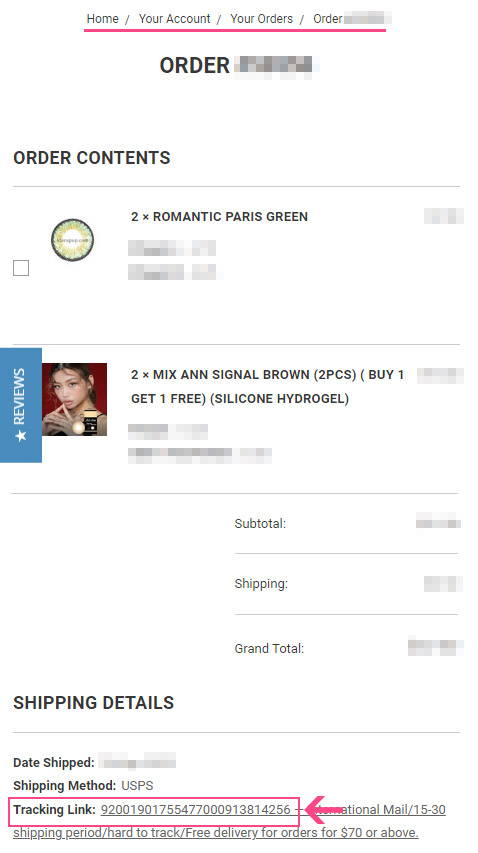 ② Track Your Package
Now key in your tracking number
Track FEDEX, EMS, K-packet, DHL, not International Mail(USPS)
If you put your tracking number on the following link, you can track your package.
*DHL
*FEDEX
*EMS (KOREA POST)
*K-PACKET (KOREA POST)
*International Mail (Economy mail)
*USPS (delivery can be tracked from Incheon International Airport, Korea)
*USPS (You can track the shipment after customs clearance in the United States)
*QEXPRESS (SINGAPORE)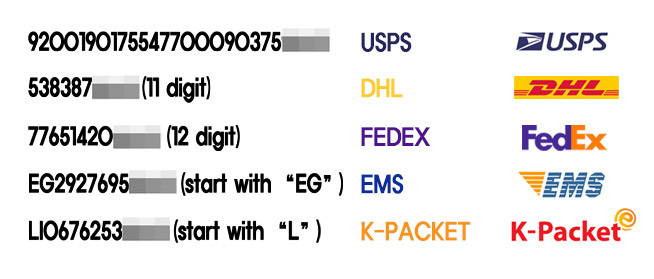 First of all, the tracking number is not available immediately after placing the order as it comes out only after the delivery has started. Usually 1-2 days after placing an order, you will be notified of the tracking number by e-mail, or if you visit the site and log in and look at "My account", the tracking number will be displayed when the shipment has departed.
In case of International Mail(USPS), If your tracking number entered shows that it is currently unavailable, do not be alarmed - Your order has been shipped out and is in transit to the local post office. Tracking should be updating within a few business days. Depending on the destination, the order may take 10 to 15 business days to be delivered.
Please note that International Mail(USPS),does not frequently update tracking information.
They usually update it after delivery is complete or when the parcel is near your address.